Trends in Language & Social Learning during 2022
The way we communicate is changing faster than the speed of sound, it seems, especially with the globalization of commerce and international social media platforms that favor people who speak more than one language. The way we learn languages is also evolving rapidly, with the graphically-rich virtual space of the metaverse creating a comfortable and effective learning environment.
The demand for online learning has never been stronger, especially when it comes to learning a language online. In fact, global online language learning market size and share revenue was worth $14.2 billion in 2021, and many expect it to exceed $28.5 billion by 2028. As demand and usage grows this year, certain trends will undoubtedly emerge.
Artificial intelligence (AI)
Artificial Intelligence (AI) research and development continued at a blistering pace during the pandemic. AI molds the learning experience to the user, allowing learners to work at their own pace and in their own way. AI-powered platforms repeat topics and emphasize areas that are challenging to the user, appeals to their interests, engages them with tasks they are good at, and even adapts to the cultural background of the user.
AI and immersive technologies, such as Augmented Reality (AR), Virtual Reality (VR), Mixed Reality (MR) and Extended Reality (XR), will continue to be strong performers in 2022. AR adds to intriguing images and graphics to existing educational content, while VR bridges the gap between theory and real-world applications.
Bite-sized training
Getting too much information all at once can be mind-numbing experience. What's more, people are busier than ever and simply do not have hours to spend each week learning a language. In fact, employees devote a mere 24 minutes to learning each week. Microlearning breaks down content into bite-sized pieces that take only 5 to 10 minutes to complete.
Mobile delivery
There are currently 6.648 billion smartphones in the world today, which means about 83.72 percent of the global population owns a smartphone. Clearly, mobility is an essential part of daily life. What's more, smartphones are capable of doing much more than placing calls and sending texts – many of today's smartphones rival the smartest laptops or tablets. In 2022, an increasing number of people are likely to use their smartphones to learn a language.
Social language learning apps
The best way to learn a new language is to chat with real people around the world who speak the language every day, of course, but traveling to foreign lands simply to pick up a language is expensive and time-consuming. Social language learning apps allow users to enjoy all the benefits of immersion-based learning without ever leaving the comfort of their own home.
HeyPal™ will likely be a trend-setter for social language learning apps in 2022. As one of the fastest growing language learning apps, exceeding a million downloads in just months after its release, HeyPal is fun to use and easy to understand. This nifty app uses suggestive messaging that allow users to spark conversations and kickstart friendships with one single tap, which ultimately accelerates learning. The messaging system allows users to write direct message prompts for one-click sending, record a voice note and send the answer to a prompt, or even record a video to send. Algorithms allow users to build their social profiles to increase global followers, upload fun and engaging videos as a form of communication, and even communicate with native speakers in real-time or post on boards specific to different languages.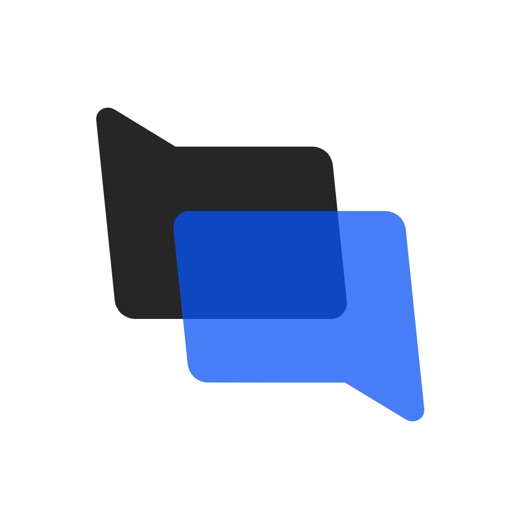 Premium memberships
People want more from their language and social learning apps, and are willing to purchase premium memberships to unlock the potential of their apps.
HeyPal™ offers a Premium Membership plan that makes it easier than ever to learn a new language through social learning. Their Premium Membership includes unlimited chats, translations, language feeds, influencer feeds and features, and group chats. It also provides access to the new PenPal matching feature, in which an advanced algorithm matches up HeyPal users with new users to help them learn and practice their language of choice. It also includes Suggestive Messaging, a predictive text feature, which allows learners to kick start conversations with a single tap.
The demand for online learning will continue to grow through 2022. Many of today's trends will influence the growth and development of online language learning throughout the next century.
ABOUT FRANK MAGLIOCHETTI
Frank Magliochetti owes his professional success to his expertise in two areas: medicine and finance. After obtaining a BS in pharmacy from Northeastern University, he stayed on to enroll in the Masters of Toxicology program. He later specialized in corporate finance, receiving an MBA from The Sawyer School of Business at Suffolk University. His educational background includes completion of the Advanced Management Program at Harvard Business School and the General Management Program at Stanford Business School. Frank Magliochetti has held senior positions at Baxter International, Kontron Instruments, Haemonetics Corporation, and Sandoz. Since 2000, he has been a managing partner at Parcae Capital, where he focuses on financial restructuring and interim management services for companies in the healthcare, media, and alternative energy industries. Last year, he was appointed chairman of the board at Grace Health Technology, a company providing an enterprise solution for the laboratory environment.
Frank is the CEO of ClickStream, ClickStream's business operations are focused on the development and implementation of apps that disrupt such as WinQuik™, a free to play synchronized mobile app and digital gaming platform. The platform is designed to enable WinQuik™ users to have fun, interact and compete against each other in order to win real money and prizes. Twitter at @ClickstreamC @WinQuikApp, Nifter™, a music NFT marketplace that allows recording artists to create and sell limited edition authenticated NFTs, and their ever expanding foreign language exchange social learning app @HeyPalApp. ClickStream is also entering the E-Learning market with Joey's Animal Kingdom- please visit them online at wowee.world
Frank was appointed Chairman and Chief Executive Officer at Designer Genomics International, Inc. The Company has accumulated a growing body of evidence that highlights a link between alterations in the immune and inflammatory systems and the development of chronic human disease. The Company is visionary and has established itself as a leader in the field of inflammatory and immune genetic DNA and RNA biomarkers that play a causative role in debilitating conditions, such as atherosclerosis/heart disease, diabetes, arthritis, inflammatory bowel disease, post-traumatic stress disorders (PTSD) and cancer.
A proprietary state-of-the art data mining bioinformatics program, called 'cluster analysis' will be used to measure disease development susceptibility with potential for earlier diagnosis and intervention. The company is developing a healthcare program based on its proprietary genetic panels that will allow people to be their own healthcare advocate and take an active role in their health status as well as longevity.
Frank is a highly sought after multifaceted senior C level executive.
SOURCES
https://sports.yahoo.com/demand-global-online-language-learning-160500001.html
https://www.bankmycell.com/blog/how-many-phones-are-in-the-world