Top eLearning Trends for 2022
E-learning has come a long way since Donald Bitzer, a laboratory assistant at the University of Illinois, created the first e-learning system in 1960. This system, known as PLATO, featured innovative networking capabilities that made it the leader in e-learning. By 1986, a quarter of high schools were using computers for college and career guidance. The first online university opened in 1999, and online courses became widely available shortly thereafter. By 2020, nine out of 10 corporations used online e-learning.
The use of e-learning skyrocketed during the pandemic, as social distancing and closures caused workers and students to learn remotely. E-learning will likely change drastically over the course of the next year and in the near future.
Most Notable e-learning Trends for 2022
Artificial intelligence
Artificial intelligence (AI) has been big news for years. We already use AI for everything from digital assistants, voice recognition software, and even self-driving cars. Machine learning, a technology that allows machines to learn from data, will likely lead e-learning into new territory. Using machine learning, AI will make e-learning better at predicting how each user will behave. AI is already excelling at interpreting data, generating reports, and making recommendations, and AI will continue getting better at identifying the key information learners will need to master.
It has become increasingly clear that we all learn differently – some of us are primarily visual or auditory learners, for example, while others learn better by doing. Most of us do best with a mixture of learning styles. The AI of the near future will provide a more holistic, empathy-driven and personalized learning experience, one that shapes itself to each of our personal learning styles.
Virtual training
The pandemic has introduced the hybrid working model, in which employees split their time between the home and office. The pandemic has also revolutionized how remote workers learn new skills – virtual training has become the new norm among these employees.
Virtual training provides a number of benefits that will keep it at the forefront of technology trends. It can help connect people in different geographic locations, for example, and can offer an effective and engaging interactive experience in the form of apps and games. Virtual training also provides tangible results for both employers and workers through polls and quizzes.
Immersive technologies
Immersive learning is an approach that uses technology to immerse the user in simulated real-world scenarios. Immersive technologies include augmented reality (AR), virtual reality (VR), and extended reality (XR), which create an artificially generated space that is costly, difficult, or even impossible to create in reality. This approach promotes personalized learning in a safe environment. It virtually eliminates any gap between theory and practical applications to give students a deeper learning experience. It is also highly accessible to students and can be monitored by instructors.
Using immersive technologies, students can:
Go on a virtual field trip
Bring science to life
Recreate real-life structures
Create fictional spaces
Game-based learning
Game-based learning is quickly becoming a pillar of e-learning. Making a game of learning, or gamification, engages and motivates users in exciting new ways. In fact, a recent survey found that 83 percent of employees are more motivated to perform their jobs after undergoing gamified training, and that 49 percent get bored with their non-gamified training.
Microlearning
Microlearning will be big in 2022, as learners want to absorb specific subjects very quickly and effectively. In microlearning, lessons are provided in bite-sized chunks; learning sessions typically last from one to 10 minutes. These smaller bits of information are easy to remember and recall. Breaking up large amounts of information into smaller pieces also allows students to learn and progress at their own pace.
Microlearning will become increasingly popular with workers and employers too. Every minute counts for employees when it comes to professional development. According to Deloitte, employees can devote only 1 percent of a typical work week to professional development and learning. That works out to only about 24 minutes a week or 4.8 minutes a day. Microlearning may be the only way for employees to gain the information they need to stay on top of their professional game.
Video-based learning
Video-based learning is any learning experience in which the audience acquires skills and gains knowledge via video. Using videos for learning is highly popular, with 69 percent of respondents to a recent survey saying they would rather learn a new skill by watching a video than through a written document. Kids respond especially well to animated videos.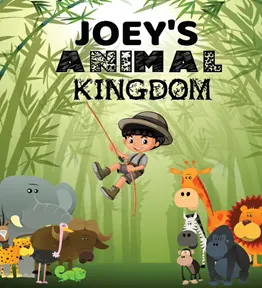 Wowee World is one of the best video-based e-learning tools for kids. The animated videos, such as Joey's Animal Kingdom, help children learn about animals. Each show focuses on a specific topic, including science, history, culture, sports and food/nutrition. Wowee World takes video-based learning a step further by also offering live quizzes, games, and more.
E-learning will likely expand rapidly during 2022 and beyond, as students, teachers, workers, and employers experience the benefits of electronic learning, even after the pandemic has ended.
ABOUT FRANK MAGLIOCHETTI
Frank Magliochetti owes his professional success to his expertise in two areas: medicine and finance. After obtaining a BS in pharmacy from Northeastern University, he stayed on to enroll in the Masters of Toxicology program. He later specialized in corporate finance, receiving an MBA from The Sawyer School of Business at Suffolk University. His educational background includes completion of the Advanced Management Program at Harvard Business School and the General Management Program at Stanford Business School. Frank Magliochetti has held senior positions at Baxter International, Kontron Instruments, Haemonetics Corporation, and Sandoz. Since 2000, he has been a managing partner at Parcae Capital, where he focuses on financial restructuring and interim management services for companies in the healthcare, media, and alternative energy industries. Last year, he was appointed chairman of the board at Grace Health Technology, a company providing an enterprise solution for the laboratory environment.
Frank is the CEO of ClickStream, ClickStream's business operations are focused on the development and implementation of apps that disrupt such as WinQuik™, a free to play synchronized mobile app and digital gaming platform. The platform is designed to enable WinQuik™ users to have fun, interact and compete against each other in order to win real money and prizes. Twitter at @ClickstreamC @WinQuikApp, Nifter™, a music NFT marketplace that allows recording artists to create and sell limited edition authenticated NFTs, and their ever expanding foreign language exchange social learning app @HeyPalApp. ClickStream is also entering the E-Learning market with Joey's Animal Kingdom- please visit them online at wowee.world
Frank was appointed Chairman and Chief Executive Officer at Designer Genomics International, Inc. The Company has accumulated a growing body of evidence that highlights a link between alterations in the immune and inflammatory systems and the development of chronic human disease. The Company is visionary and has established itself as a leader in the field of inflammatory and immune genetic DNA and RNA biomarkers that play a causative role in debilitating conditions, such as atherosclerosis/heart disease, diabetes, arthritis, inflammatory bowel disease, post-traumatic stress disorders (PTSD) and cancer.
A proprietary state-of-the art data mining bioinformatics program, called 'cluster analysis' will be used to measure disease development susceptibility with potential for earlier diagnosis and intervention. The company is developing a healthcare program based on its proprietary genetic panels that will allow people to be their own healthcare advocate and take an active role in their health status as well as longevity.
Frank is a highly sought after multifaceted senior C level executive.
SOURCES
https://financesonline.com/gamification-statistics/
https://www2.deloitte.com/content/dam/Deloitte/global/Documents/HumanCapital/gx-cons-hc-learning-solutions-placemat.pdf
https://www.globenewswire.com/news-release/2019/12/03/1955580/0/en/Employees-Prefer-Video-for-Learning.html